Ear playing in the instrumental lesson: An approach based on popular musicians' learning practices
Professor Lucy Green (Project Leader), Institute of Education, University of London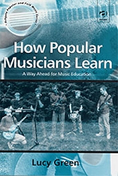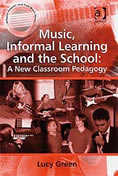 WELCOME: Professor Lucy Green and her team at the Institute of Education, University of London are embarking upon exciting research concerning ear playing. Her enquiry is funded by the Esmée Fairbairn Foundation. A better understanding of ear playing may benefit a wide variety of musical learners. Building upon her books, How Popular Musicians Learn, and Music, Informal Learning and the School, the current study looks at instrumental teaching.
Why informal learning and popular musicians?
The informal learning practices of popular musicians are simple, effective, flexible and enjoyable. Shared in different ways by folk, jazz and many other musicians, they can lead to high levels of skill-development, particularly in the realms of ear playing. Furthermore, many of the skills involved can be just as relevant to classical music as to any other musical style.
How do popular musicians learn?
Young popular musicians usually:
choose their own familiar, well-liked music to work on, rather than having the pieces selected for them by a teacher
learn by listening to recordings and copying them by ear, rather than by reading notation
learn alone and with friends, usually with little or no adult supervision or guidance
develop skills according to musical preferences, focussing on 'real-world music', rather than progressing through a structured syllabus
integrate listening, performing, improvising and composing throughout the learning process
How could this relate to formal instrumental lessons?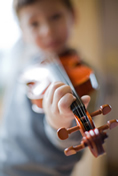 The Ear Playing Project (EPP) approach, funded by the Esmée Fairbairn Foundation, is based on a distillation and adaption of popular musicians' learning practices, designed for instrumental settings at any level. In particular, it focuses on one of the central ways in which popular musicians first acquire their skills – that is, listening to a recording, picking out a part, and attempting to play it by ear, usually with little or no formal guidance. The approach builds on the highly successful classroom project lead by Lucy Green within Musical Futures.
The approach in a nutshell
The approach involves the pupil listening to a recording and attempting to play it by ear. In order to make the task as accessible and inclusive as possible for the instrumental tuition setting, in the first few sessions the audio materials are specially prepared. In the final few sessions, this aid is removed and the pupil is given free choice about what music to play. A variety of teaching strategies are involved, which guide and encourage, whilst avoiding giving the pupil so much information that they would cease to use their ears.
For participating teachers, a handbook and audio materials (in WMA and MP3 formats) were available from the 'Download documents and audio tracks' page. Please note that this has now closed. For further information, please contact one of the project team (see our contact page).
Who has tried the approach and on what instruments?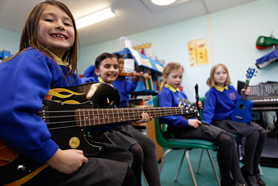 The instrumental teaching and learning strategies were tested in a pilot research project, and then a main research phase in private practice, primary and secondary schools.
The main research phase is complete
Over the past year, the EPP received support from organisations such as: the European Piano Teachers' Association (EPTA); the European String Teachers' Association (ESTA); the National Association of Music Education (NAME); the Incorporated Society of Musicians (ISM); and the Associated Board of the Royal School of Music (ABRSM). All of these organisations kindly placed advertisements on their websites or in newsletters. The research officers (David and Maria) also staffed recruitment stands at ABRSM conferences in London, Manchester and Birmingham. There were 10 inductions, including sessions for the Oxford Piano Teachers' Group, the Royal National Institute of Blind People (RNIB) and Croydon Music and Arts. Instrumental teachers working with at least 325 students joined the project. Additionally, we were joined by like-minded music teachers working in Brazil and Cyprus. The main research phase concluded at the end of August 2012.
End-of-project meetings
Participant teachers were invited to an end-of-project meeting. Click here for further information.
Final newsletter
Please click here to download our final newsletter (September 2012).
Click here to use our contact form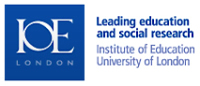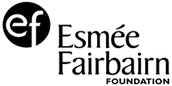 Musical Futures
Musical Futures, funded by the Paul Hamlyn Foundation, is a highly successful national project, which is transforming classroom music education in the UK. It is also being rolled out in Australia, and piloted in the USA, Canada, Brazil and other parts of the world. The informal learning strand, which was led and developed by Professor Green, forms the precursor to the current instrumental project.
Institute of Education and iMerc

The Institute of Education brings together one of the largest groupings of music education researchers in the world, as well as offering courses in music education at PGCE, MA, EdD and MPhil/PhD levels. All staff are also members of the research centre 'iMerc': The International Music Education Research Centre.
EPP newsletters
Latest issue
Click here to download our current newsletter (September 2012).
Past issues
ABRSM speedshifter

Speedshifter is a free application, which can be downloaded from the Associated Board of the Royal Schools of Music (ABRSM) website. It speeds up or slows recordings without pitch changes and can also raise or lower the pitch. It may be helpful for participants who are not using instruments tuned precisely to concert pitch. Please click here to download the application.
Project images
We wish to convey our gratitude to Kim Bloomfield and June Bonfield-Brown and her school for seeking parents' permission for lesson photographs to be used on this site.